Top 10 Tips For Those Who Have Moved Into Their Own Place
Moving out of your parent's house and into your own property can be daunting, especially for those who have been under the total support of their providers. In actuality, getting your own place is a lot easier than it seems, its also a lot more rewarding. Managing your own house or flat is easy, gives you useful life skills and the freedom to be whoever you want. But there are a lot of things you should be mindful of.
This list assumes you've got your own place making sure you actually have an income to support it.
---
10. Cleaning Up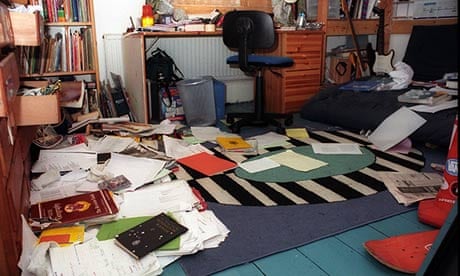 Probably the most boring task is the cleaning. Washing your own clothes, cleaning up after yourself, fixing anything that breaks etc are the menial tasks that come with your own property. But this is very simple to sort, just make sure every day you dedicate 15 minutes or so to maintenance. The best time is when you get back from work as you'll be in the right mindset, if you settle down to watch something, you likely won't have the motivation to get back up to tidy. If you spend a bit of time each day and don't let things build up, keeping your house tidy is easy peasy.
---
9. Don't let it become the 'hang-out'
This is particularly important if you're the first of your friends to get your own place. It's fine to have people over, even 2 or 3 times a week, but anymore and you'll find your house getting out of control. The mess is hard to tidy up, people break stuff too, your carpets and furniture will become disgusting. Over time you could get used to this but if you've only just moved in, keep it low for the first few months.
Of course if you have polite friends who do not break anything or tidy up after themselves then feel free to have them round whenever you want 🙂
---
8. You Don't Need Everything
You will be tempted to go on a spending spree for stuff you'll 'need' when you move in. You should do this carefully as you could end up with a lot of junk you will never use. Do you really need that slow cooker? Do you actually have space for all those ornaments? Can you get a decent layout with all that furniture? Do you really want to pay £50 a month for TV channels you'll rarely watch?
Obtain the necessities at first and then buy as you need.
---
7. Pets
If your landlord allows you to have pets, you may be tempted to get a cat or a dog straight away. Please note that looking after a pet is no easy deal, they are living creatures that require a lot of the same resources that us humans do. Dogs need daily walks, cats need play-time, fish need their tanks cleaning etc. They also come with food, medical and setup costs. If you can't provide this then please do not get a pet, you'll just end up giving it away.
On the other hand, if you can provide a pet with all their needs then please do. There are plenty of adoption centers that will happily give you a loving pet. They can make use of all the space and you can have a friend!
---
6. Pay bills first!
Bills are absolutely everything, if you've made sure you can afford to live on your own then great, that's a good start. You need to confirm each month that you are paying bills as soon as they appear. Do not buy hundreds of pounds worth of clothes, do not buy a new gaming console etc until bills have been paid. Getting behind on bills is a huge cause of stress but if you can keep on top of them, running a house is a million times easier and you will be happier.
5. Manage Your Money
You should keep track of every penny that comes in and out. Yes this is insanely boring but it's a necessity. Even something like an Excel document outlining when you get income, how much and where it goes is a great start. Also every time you spend money, write it somewhere and keep a log. When you get to the end of the month and are barely scraping by, you can consult the log to see where you went wrong.
---
4. Bargain Hunt
There's no shame in buying reduced or on sale items. Always take a second look at any good bargains, even if you're not looking for that particular item at the time. You will need every penny you can save, if you manage to shop only through bargains then that's a lot of pennies. Similarly, buying in bulk is very important too, getting everything ready for the entire month is far better than buying as you need.
---
3. Don't Forget Your Garden
Just half an hour a week is required to keep your garden in decent shape. If you ignore the garden, it will grow weeds and fill up with junk. Take time to perform small maintenance tasks, clean the floor with bleach, water flowers, pick out weeds etc. You don't need to be a gardening or landscaping expert to keep your garden in good health.
---
2. Sell Stuff You Don't Need or Use
If you do end up with a hunk of junk, selling it on to someone who needs it is a great way to clear up your home and earn a bit of extra cash. There are plenty of websites to help you do this, like eBay or Gumtree, even Facebook Buy/Sell pages are great for this. You can also find cheap bargains on said sites as people need to get rid of brand new stuff quickly, often offering a big discount.
---
1. Manage Your Diet
Don't fall for the trap of getting too stressed out with living alone that you buy ready-meals or takeaways. You need to keep track of your diet, maintaining a house takes up a lot of your time so it's easy to eat junk food and pack on the pounds. You need motivation for this though, to be able to go the shop and not come away with any junk food is no straightforward task. But if you manage to do it, you'll be much healthier rather than much bigger after 6 months.