Top 10 Camping Equipment You Need
Camping is a great activity that you can do with anyone on a small budget. Just make sure you have your supplies, set up your camp and enjoy the peaceful serenity. There are lots of different varieties of camping equipment for different functions, many of which can be done with 1 tool that saves you money. But there are other tools you may be unaware of that can increase your enjoyment and efficiency. Here's 10 pieces of camping equipment you need!
I will be avoiding obvious entries like a tent, stove, lighters etc because well, you already know that!
Also this list is aimed at wild/wilderness camping, no camping in your backyard or at a site.
Total cost: $
10. Firesteel
A firesteel is a piece of equipment that is simply a chunk of steel and a striker. This is used to produce sparks, which you can combine with tinder to get a fire going. It's an invaluable piece of equipment that is only used as a last resort but having one is a necessity when you're out there. They're particularly cheap, you can get one for just over a quid but it's worth getting a reliable one as you don't want it breaking.
9. Tinder
Tinder is used to get a fire going, it's a small resource that can be ignited by a spark (from a firesteel for example) but doesn't produce a flame. Once your tinder is ignited you can place it into the fire you've built, blow on it and the heat will ignite the resources in the fire into flames. This is of course another last resort as a simple lighter will get a fire going but if you have nothing else available, having tinder to hand is important.
There are a wide variety of tinders available, especially natural tinders that you can find in the wilderness. It'd be worth getting a small guide book to take with you until you learn to recognise them yourself.
An example is a char tin. A small tin (anything from an air rifle pellet tin to a tobacco tin) that has a small hole punctured on the lid. If you place cloth inside it, throw it on the fire and give it a good few minutes (until the flame has gone from the hole), you can open it to find charcloth that will take a spark really easily.
8. Tarp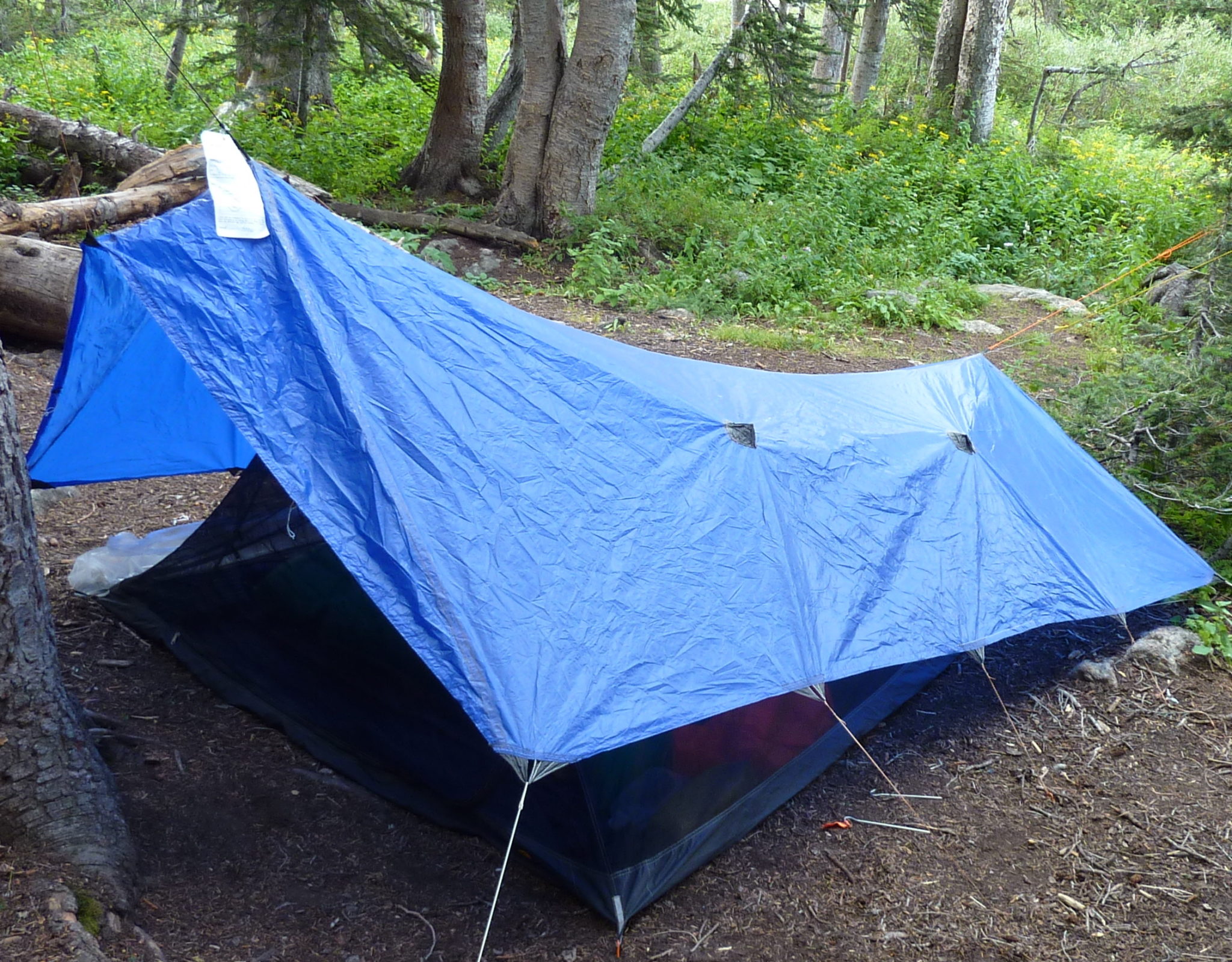 A tarp is another useful piece of equipment that has a multitude of functions. It can be used to cover your tent/hammock, act as shelter, emergency clothing and much more. It can even be used as glue if you burn it and apply it fast enough. The uses are too many to list but take one with you on your next camping trip, it'll work wonders if anything goes wrong.
7. Bandana